Mission Statement
Real estate is more than a property transaction – it's about relationships and understanding what home means for each client. Santa Fe's Favorite House Hunters want to continue to build our business on repeat clients and referrals. Let us become your go-to person for everything Santa Fe.
We work in all prices and neighborhoods to help each client find their piece of the Santa Fe dream. We are committed to using the valuable balance of our combined experiences in real estate and finance to create a successful, enjoyable, smooth and stress-free transaction.
Philip Ross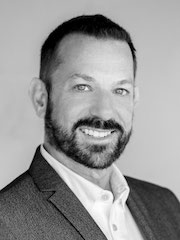 One of the most successful real estate sales executives in Santa Fe, New Mexico, Philip Ross is fiercely protective of both his clients and his reputation. Whether representing a buyer or seller in a $200,000 or $2 million transaction, Philip makes sure every deal is the absolute best possible for his clients.

Born and raised in Texas, Philip was drawn to Santa Fe for its scenic beauty. As a long-time resident of a major city, "I have found Santa Fe to be the ideal mix of big-city culture and small-town manageability."

Philip has worked in Santa Fe real estate since 2004 and is an expert in the market. He takes the time to truly understand each seller's goals before developing their customized marketing plans to ensure the absolute best possible outcome. And by partnering with America's most trusted brand, Keller Williams, he provides sellers with extensive local and global marketing opportunities for their properties.

With his buyer and investor clients, Philip's extensive market knowledge and research helps clients determine the perfect property to purchase. In this competitive seller's real estate environment, Philip's strategic planning and skilled negotiation tactics provide clients with maximum opportunities for success. His success with sellers and buyers has helped to make him become Santa Fe's Favorite House Hunter.